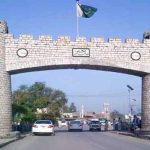 ISLAMABAD: The Federal Aviation Administration has assigned Pakistan a Category 2 rating because it does not comply with International Civil Aviation Organization (ICAO) safety standards under the FAA's International Aviation Safety Assessment (IASA) program.
The move effectively bars any Pakistani airline from flying into the U.S. or participating in a code-share relationship with a U.S. carrier. Currently, no airlines operate regularly scheduled flights between Pakistan and the U.S.
The announcement comes some two weeks after the European Union Aviation Safety Agency suspended the Third Country Operator (TCO) authorization of Pakistani carriers Pakistan International Airlines (PIA) and Vision Air amid findings that "a large portion" of licenses issued to Pakistani pilots proved invalid.
Those suspensions came some five weeks after the crash of a PIA Airbus A320 in which 97 of 99 aboard died along with one of four people injured on the ground. In an accident report published on June 24, Pakistan's Aircraft Accident Investigation Board (AAIB) said it intended to look more closely at aircrew records "related to their medical fitness, licensing, training records, and personal documents." The agency also indicated it will review PIA s crew scheduling and rest process for the month before the accident.
A June 25 report by the Associated Press indicated that PIA grounded 150 pilots suspected of cheating on qualification tests "by having others take exams for them." During a presentation to parliament on the crash, Pakistani aviation minister Ghulam Sarqar Khan revealed that 262 out of 860 Pakistani pilots carried "fake" licenses.