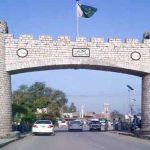 WASHINGTON: US Defense Secretary Mark Esper says Washington is heading towards a political agreement with Taliban which will guarantee security of other countries and also ensure brighter path for the Afghan people.
However, he said Washington would not accept any deal after a wave of violence by the insurgent group.
Earlier, Afghan President Ashraf Ghani showed reservations about the deal reached between U.S. special envoy Zalmay Khalilzad and Taliban representatives in Doha this week as the violence has escalated in Afghanistan.