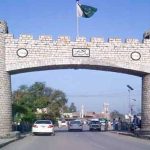 The United States has imposed visa restrictions on Taliban as punishment for its treatment of women and girls in Afghanistan.
The US Secretary of State Anthony Blinken in a statement said that the visa restrictions were imposed on Taliban and others who are involved in repressing women through restrictive policies and violence.
Anthony Blinken said that Taliban should lift ban on girls' education, movement and women's jobs, and women should be allowed to study.
Secretary of State Anthony Blinken says Afghanistan remains the only country in the world where girls are systemically barred from attending school beyond the sixth grade, with no return date in sight.
The US Secretary of State believes that the Taliban should end their restrictions on women's work, free movement and should allow rights to get education.
The US Secretary of State added that the Taliban and others people involved in repressing women's rights through policies and violence was among the sanctions.