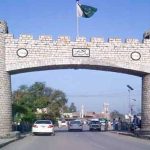 WASHINGTON: The United States seems to be in no mood to intervene between India and Pakistan's conflict, but seeks easing of tension between the two nuclear-armed neighbors.
"We want to see the conflict and the tension reduced… These are issues that need to be worked out between Indian and Pakistan," US State Department spokesman, John Kirby, said in daily briefing.
This he said while answering a question.
The spokesman was asked to comment on a statement of Special Advisor to Prime Minister Nawaz Sharif, Tariq Fatemi, who stated during his recent visit to US that "he was knocking the doors of the Administration and the U.S. Congress that they should intervene between India and Pakistan's conflict."