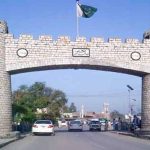 WASHINGTON: The United States has welcomed Pakistan's newly elected Prime Minister Imran Khan who took oath of his office this week, saying it was looking forward to working with the new government to promote peace and prosperity in the region.
"We recognize and welcome the newly elected Pakistan Prime Minister Imran Khan on taking the oath of office. For over 70 years, the relationship between the United States and Pakistan has been a vital one," the State Department spokesperson Heather Nauert said in a statement issued here.
She said the United States looked forward to working with Pakistan's new government to promote peace and prosperity in Pakistan and the region.
The relations between Pakistan and the United States have been strained in recent months after the Trump administration suspended all security aid to Islamabad for not allegedly being cooperative in the fight against terrorism. Pakistan has denied all accusations and has said that it is fighting all terrorist groups without any discrimination.
But, since then top civil and military officials have held talks, and it is expected that the ties will enter a new phase with the induction of the new government led by Pakistan Teheek-e-Insaf which emerged as the largest party in the 2018 general election.
This week, in his message on the occasion of Pakistan's Independence Day, US Secretary of State Mike Pompeo said for more than seven decades, the relationship between the United States and Pakistan had rested on the strong foundation of close ties between the two peoples.
He expressed the hope to further strengthen the bonds between the two countries. He said the US government continued to look for opportunities to work with the people and Government of Pakistan to advance the shared goals of security, stability, and prosperity in South Asia.