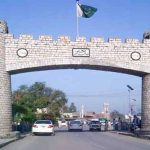 ISLAMABAD: Prime Minister Imran Khan has said that the United States must establish a political ground before withdrawing from Afghanistan and added that Pakistan has suffered a lot due to the instability in the region.
"Before leaving Afghanistan, the US must find a political solution," he said. "We only want peace and don't want to be a part of any confrontation."
In an interview with HBO Axios, the premier said Pakistan will "absolutely not" give bases to the CIA for anti-terror action in the war-torn country.
"Over 70,000 Pakistanis embraced martyrdom due to the US-Afghan war. We have given sacrifices more than anybody else in this war." He noted that his country is currently hosting three million Afghan refugees.
Imran Khan has warned the world of the possibility of a civil war in Afghanistan if foreign troops leave the war-torn country without settlement.