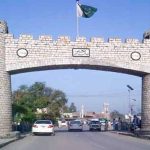 WASHINGTON: The United States has recalled its special envoy to peace talks in Afghanistan, Zalmay Khalilzad, after President Donald Trump canceled plans for negotiations with Taliban and Afghan government at Camp David yesterday.
This was stated by US Secretary of State Mike Pompeo in interviews from Washington to five major US television channels.
Pompeo said talks with Taliban are dead for the time being as they tried to use terror to improve their negotiating position.
Meanwhile, in a statement Taliban spokesperson Zabihullah Mujahid said US President's abrupt decision to cancel peace talks would lead to fresh losses to American lives in Afghanistan. He however expressed the resolve to stay committed if the path of negotiations is chosen instead of fighting.
According to BBC, Taliban spokesperson also said the Afghan government had agreed for talks with Taliban on 23rd of September however the Afghan government has not confirmed this.