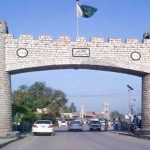 KARACHI: US senator Johan McCain has telephoned former President Asif Ali Zardari and discussed the Pakistan-US relations and regional situation especially Pak-India tension.
According to reports, Former President and co-chairman of PPP Asif Ali Zardari told American senator that Pakistan never supported terrorists and PPP and all Pakistanis have always condemned terrorists. He said that dialogue was the only way to solve the Kashmir dispute. He said that Pakistan wanted negotiated settlement of the Kashmir dispute.
The former president said that India wanted to hide its brutalities in Kashmir by unleashing propaganda against Pakistan. He said that Pakistan was also victim of the terrorism. The American senator appreciated Pakistan's sacrifices in war against terrorism.