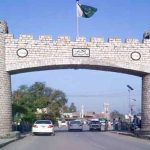 ISLAMABAD: The United States' special representative for Afghanistan reconciliation, Ambassador Zalmay Khalilzad, will be travelling to Pakistan, Afghanistan, Russia, Uzbekistan, Turkmenistan, Belgium, the UAE and Qatar from December 2 to December 20.
He will be accompanied by an inter-agency delegation.
He will meet with Afghan government officials and other "interested parties" to support and facilitate the peace process in Afghanistan, according to a US State Department media release.
Khalilzad will be in communication with Afghan President Ashraf Ghani, chief executive Abdullah and other Afghan stakeholders to coordinate on efforts to bring the Taliban to the negotiating table with the Afghan government.
He last visited the region in November.