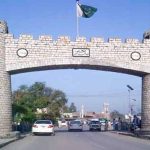 WASHINGTON: US State Department spokesperson Heather Nauert on Tuesday said that United States supports free, transparent and responsible election in Pakistan.
Heather Nauert said that Pakistan recently passed electoral reforms law and we hope that the new comprehensive legal framework will be helpful in the transfer of power to the new democratic government.
The State Department spokesperson further said that US wants that global observers should also monitor the upcoming elections in Pakistan.