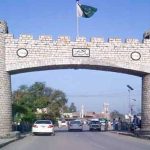 ANKARA: United States and Turkey have agreed to work together to drive Islamic State (Daesh) jihadists from northern Syria, senior US officials said Monday, as Turkish Prime Minister Ahmet Davutoglu vowed to press ahead with parallel strikes against Kurdish militants.
The potentially game-changing accord with the US comes with ambassadors from all 28 NATO countries due to meet on Tuesday in Brussels — at Turkey´s request — to discuss Ankara´s campaign against IS and Kurdish militants.
Turkey, meanwhile, fuelled the growing anger of its Kurdish minority by shelling a Kurdish-held village in northern Syria while its warplanes continued to pound Kurdish targets in northern Iraq.
Referring to the Islamic State group by the acronym ISIL, a senior US official told AFP that Ankara and Washington aimed "to establish an ISIL-free zone and ensure greater security and stability along Turkey´s border with Syria".
Details of the zone "remain to be worked out", the official, who asked not to be named, said during a visit by US President Barack Obama to Ethiopia, while adding that "any joint military efforts will not include the imposition of a no-fly zone" — a long-standing Turkish demand.
It would, however, entail Turkey, NATO´S only mainly Muslim member, supporting US "partners on the ground" already fighting IS jihadists.
But many question whether Turkey is more interested in limiting Kurdish capabilities in Syria and Iraq than tackling IS.
Davutoglu said on Monday that Turkey would press ahead with military operations against the outlawed Kurdistan Workers´ Party (PKK) until the group disarmed.
The PKK has fought a decades-long insurgency in South-Eastern Turkey but maintains rear bases in northern Iraq and Ankara regards the main Syrian Kurdish group fighting IS — the Democratic Union Party (PYD) — as the PKK´s Syrian branch.