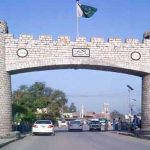 LONDON: Pakistan Tehreek-e-Insaf (PTI) chairman Imran Khan has said that Pakistan Army was supporting democracy in the country for the first time in history.
Addressing British parliamentarians here Monday, he said that the judiciary has been playing its constitutional role independently.
He said that the issue of Kashmir could not be resolved as long as Narendra Modi is the prime minister of India and added that the Britain can play an important in resolving the dispute.
Talking about Pak-US relations, Khan said that Washington is a superpower but it has to understand Pakistan's view point.
He maintained that the US had no right to blame Pakistan for its failures in Afghanistan adding that relations between the two countries should be based on mutual respect.
The PTI chairman also trained his guns at former prime minister Nawaz Sharif and said that the ex-premier victimised his political opponents through judges loyal to him.
Khan said that spending resources on human development is very important, adding that a lot of work is needed to be done in education.