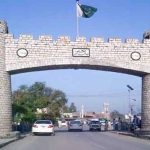 ISLAMABAD: The United States (US) has wished to work together with the new government of Pakistan for achieving security goals and stability in South Asia.
"As Pakistan's elected leaders form a new government, the United States will look for opportunities to work with them to advance our goals of security, stability, and prosperity in South Asia," a US State Department spokesperson said in a statement.
The spokesperson added that Washington would be working closely with Islamabad in light of the US strategy for South Asia and the issue of Afghan peace talks.