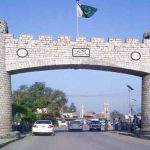 ISLAMABAD: Abdulaziz Kamilov, Foreign Minister of the Republic of Uzbekistan, along with a four-member delegation called on Foreign Minister Khawaja Muhammad Asif.
The delegation delivered a letter from the Uzbek President Mirziyoyev Shavkat Miromonovich regarding the convening of a conference titled "Peace Process and Cooperation in the field of Security and Regional Cohesion" scheduled to be held in Tashkent on March 26-27.
The meeting also provided an opportunity to review the present status of bilateral relations and discuss various measures to further strengthen the close brotherly relations between the two countries.