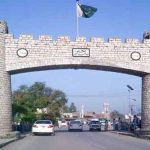 ISLAMABAD: Former prime minister Nawaz Sharif's special adviser, Irfan Siddiqui, was granted bail on Sunday, a day after a judicial magistrate sent him to Adiala Jail on a 14-day judicial remand in a tenant agreement case.
Judicial Magistrate Mehreen Baluch approved Siddiqui and his tenant Javed Iqbal's bail against a sum of Rs20,000.
The duo was released from prison soon after the interior ministry confirmed receiving orders from the court.
Siddiqui and Iqbal were arrested on Friday night and a case was registered against them under Section 188 PPC for violating the Tenancy Act.