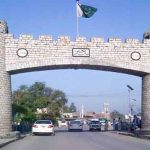 The Supreme Court (SC) on Tuesday announced that parliamentarians cannot vote against their party policy, adding that such votes can not be counted.
The court, issuing its verdict on the presidential reference that sought its interpretation of Article 63-A of the Constitution, which pertains to the disqualification of lawmakers over defection, said that the "article concerned cannot be interpreted alone."
The verdict by the top court was a 3-2 split decision, with a majority of the judges not allowing lawmakers to vote against the party line in four instances outlined under Article 63-A. These four instances are the election of a prime minister and chief minister; a vote of confidence or no-confidence; a Constitution amendment bill; and a money bill.
The court further announced that the parliament should legislate to decide on the issue of disqualification of dissident lawmakers.
Earlier, a five-member bench headed by Chief Justice Umar Ata Bandial, and comprising Justice Ijazul Ahsan, Justice Mazhar Alam Khan Miankhel, Justice Munib Akhtar and Justice Jamal Khan Mandokhail completed proceedings of the case.
Ahead of its ouster, the Pakistan Tehreek-e-Insaf (PTI) government had filed a presidential reference, which sought the top court's opinion on Article 63-A of the Constitution.
In March, the SC formed a larger bench to hear the presidential reference, which deals with the "legal status of the vote of party members when they are clearly involved in horse-trading and change their loyalties in exchange for money."
The reference had asked the top court if a member who "engages in constitutionally prohibited and morally reprehensible act of defection" could claim the right to have his vote counted and given equal weightage or if there was a constitutional restriction to exclude such "tainted" votes.