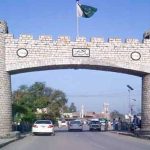 ISLAMABAD: The federation of Islamic seminaries announced that madaris will begin admissions from June 2, whereas classes will begin from July 12, on Sunday.
The decision was taken during a meeting of the Wafaq-ul-Madaris Al Arabia,Pakistan, chaired by Maulana Qazi Abdul Rashid at Jamia Ashrafia.
The meeting decided to take private schools on board and pressurise the government to reopen Tableeghi centres and resume Tableeghi Jamaat activities.
Addressing a press conference, Maulana Rashid said a final decision regarding the matter will be taken by the leadership of the Wafaq-ul-Madaris Al Arabia and the Ittehad Tanzeem-ul-Madaris, adding that madrassas could not afford to remain closed any longer.
He complained that no department implemented the 20-point standard operating procedures (SOPs) issued by President Arif Alvi, except mosques.
He further questioned the reason to keep madrassas closed if mosques, shopping malls, markets and Nadra offices were given the go ahead.
It was reported on May 28 that religious education organisations had planned a meeting to decide reopening of madrassas, which were shut down along with other educational institutions as part of government's directive to prevent students from catching coronavirus.
The central leadership of Wafaqul Madaris had said in a press release that it was determined to save the future of the students in collaboration with the government.
The future of students was at stake due to delay in the annual examinations which were scheduled in March, 2020, the press release stated.