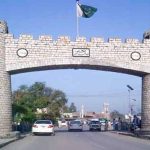 ISLAMABAD: The inflation has further increased in the country during last week. During the past week, inflation has spiked by 1.37%, bringing the annual inflation ratio to 42.27% in the country
During the current week, 29 essential items have become more expensive, while 8 have become cheaper and the prices of 14 have remained stable.
According to the weekly report issued by the Pakistan Bureau of Statistics, the weekly inflation measured by Sensitive Price Indicator (SPI) recorded a rise of 1.37% until March 9, with major increase observed in the prices of food items.
Tomatoes price recorded a hike of 12.43%, potatoes 11.37%, onions 9.26%, Sugar 5.48%, bananas (5.31%), cooking Oil 5 litre 4.27%, wheat flour 4.06%, vegetable ghee 2.5 Kg 4.01%, milk fresh 1.82%, and rice basmati broken 1.24%.
"On the other hand, decrease was observed in the prices of Chicken (6.73%), Garlic (2.07%), Pulse Moong (0.83%), Eggs (0.77%), Pulse Masoor (0.50%), LPG (0.26%), Fire wood (0.12%) and Pulse Gram (0.05%)," read the PBS report.
"During the week, out of 51 items, the prices of 29 (56.86%) items increased, eight (15.69%) items decreased and 14 (27.45%) items remained stable."
On the annual basis, the prices of onions increased by 305.23%, cigarettes 165.86%, gas charges for Q1 108.38%, diesel 93.82%, eggs 78.63%, rice Irri-6/9 78.14%, petrol 77.89%, rice basmati broken 77.27%, bananas 74.01%, pulse Moong 72.54%, tea Lipton 66.31%, Pulse Mash 56.02%, pulse Gram 55.97% and bread 55.36%, while decrease was observed in the prices of tomatoes 41.79%, chillies powdered 7.42% and electricity charges for Q1 6.64%.