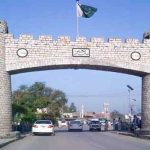 BIHAR—  Violent protests against the ruling Bharatiya Janata Party's (BJP) Agnipath scheme have erupted in several Indian states, with angry mobs attacking the homes of Indian ruling party leaders.
In a latest violent protest, protesters in India threw stones at police and set fire to train coaches on Friday demanding a roll-back of the Agnipath Scheme, which was authorised by the PM Modi-led cabinet committee on security.
According to Indian media, angry protesters on Friday stormed the homes of Bihar Deputy Chief Minister Renu Devi and party State President Sanjay Jaiswal and set fire to trains in Bihar, Uttar Pradesh, Haryana and Telangana.
The Haryana government has also shut down internet service in several parts of the state due to poor law and order situation.
Rahul Gandhi, the leader of the opposition Congress party in India, has sharply criticized the Agnipath scheme, saying that it has been rejected by the youth.
What is the Agnipath Scheme?
The "Agnipath" or Path of Fire programme, which was unveiled on Tuesday by the Modis government, is a scheme to hire soldiers for a fixed term for the armed forces.
Under the military recruitment new reform scheme, around 46,000 soldiers between the ages of 17.5 and 21 years will be recruited into the three services this year on short-term basis for below the rank of officer. Successful candidates will join the armed services for four years, after which only 25% of them will be retained.
These recruits, will not be eligible for any pensionary benefit under the scheme.
Criticism on Scheme
But many potential recruits object, saying they should be allowed to serve longer than four years. Opposition parties and some members of Modi's ruling Bharatiya Janata Party say the system will lead to more unemployment in a country grappling with joblessness.
Police fired shots in the air on Thursday to push back stone-throwing crowds in the northern sate of Haryana. Protesters gathered again on Friday, torching train coaches in at least two stations in the eastern state of Bihar and disrupting rail services, police said.