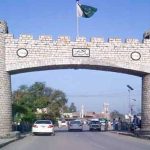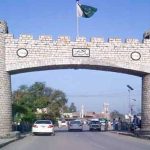 PESHAWAAR: The Khyber Pakhtunkhwa Assembly has passed Environmental Protection Amendment Bill 2022 placing a complete ban on manufacture, import, sale, purchase, stocking, distribution, and usage of plastic bags across the province.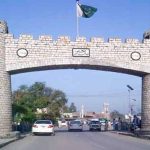 In his address to the assembly, Minister for Environment Ishtiaq Urmar said that under the amendment bill, the import, purchase, sale, storage, delivery and use of all types of plastic bag products will be banned, while the current stock of plastic bags will be restricted. Manufacturers, wholesale dealers and retailers shall ensure disposal within 6 months.
Through the amendment act, all licenses and permits issued for the manufacture, supply, purchase and sale of plastic bags have been canceled and no person shall be permitted under any law to manufacture, sell, transport, or import plastic bags. However, business involved in manufacturing or selling plastic products used in hospitals such as bottles, plastic and others will not be affected due to the lack of alternatives to its business.
After 6 months from onwards now, action will be taken against the violators under the Khyber Pakhtunkhwa Environmental Protection Amendment Bill, 2022. Violators will be fined up to 5 lakh rupees including one-month extendable imprisonment. In this regard, under the Act, the Special Magistrate will have the authority to take action against the persons found guilty.
It is pertinent to mention here that the Khyber Pakhtunkhwa government, in 2017, had imposed ban on use of plastic bags all over the province. However, the use and production of plastic bag products continued in Khyber Pakhtunkhwa due to the lack of penalties.