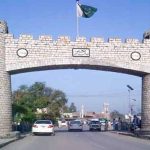 ISLAMABAD: Chief Justice of Pakistan (CJP), Justice Mian Saqib Nisar while hearing Federal Minister Azam Swati case sought a clarification from the minister under Article 62 (1)(F) of the Constitution.
A bench headed by the chief justice heard the suo motu case of the Islamabad IGP's transfer at the Supreme Court.
As the hearing went under way, Federal Minister for Science and Technology Senator Azam Swati's lawyer, Ali Zafar, informed the bench that the joint investigation team (JIT) formed to probe the minister's misconduct had submitted a sealed report before the court. "I have yet to receive a copy of the report," Swati's counsel said.
At this, the chief justice remarked, "Swati misused his powers and the JIT report states that the federal minister was accorded special treatment."
The federal minister's counsel told the bench that his client is travelling abroad as part of a delegation. Justice Nisar responded, "We do not know any minister, in front of the court everyone is equal."
"The question is whether such a person should remain minister? We will have to keep in mind Article 62 (1)(F). We are issuing a notice to Swati to satisfy us under Article 62 (1)(F)," the top judge added.
Further, Justice Nisar added, "We will also have to see how many acres of land Swati has encroached on."
Swati's counsel then informed the bench that the federal minister will return on December 3. "I can get a reply submitted one week after that," the counsel said.
In response, the chief justice said, "I can get him to return to the country."
The top judge further inquired about the whereabouts of the affected family and when they appeared before the court, Justice Nisar remarked, "We are fighting for your respect and for your daughters. How did you reach an agreement with them? We do not permit you to enter an agreement with them. Why should they be forgiven? Were your daughters not imprisoned?"
Directing the affected family to not enter an agreement with Swati's family, the court sought a reply from Swati on JIT's report by Tuesday.
The court then adjourned hearing of the case till December 4.