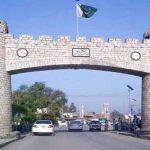 WASHINGTON: White House Chief of Staff Reince Priebus in an interview to the US media on Sunday said that President Donald Trump could issue additional executive orders expanding the list of Muslim-majority countries whose people are banned from immigrating to the United States.
Reince Priebus said that Pakistan and other countries could be added to President Donald Trump s executive order banning travellers from seven nations linked to terrorism.
"Now you can point to other countries that have similar problems, like Pakistan and others. Perhaps, we need to take it further. But for now, immediate steps, pulling the band-aid off, is to do further vetting for people travelling in and out of those countries," the White House official added.
Presently, visitors from Afghanistan and Pakistan are subject to extreme vetting in the United States, as per Trump s executive order. United States is home to thousands of Pakistani-Americans and Pakistani permanent residents.
In the interview, Priebus justified the ban and stated that the Trump Administration s priority is to protect Americans.
The seven-nations currently affected by Donald Trump s immigration ban are Syria, Iran, Iraq, Libya, Somalia, Yemen and Libya.