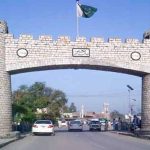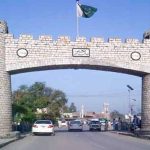 ISLAMABAD: Following the ongoing public scrutiny on the font 'Calibri' subsequent to the release of the Panama case Joint Investigation Team's report (JIT), online encyclopedia Wikipedia blocked public editing of the article on Tuesday.
The JIT, constituted by the Supreme Court, submitted its report on Monday.
The 'Calibri controversy' emerged after the JIT report revealed that Prime Minister Nawaz Sharif's daughter Maryam Nawaz submitted a declaration regarding offshore companies, Nielsen and Nescoll Limited , dated 2006. The JIT found that the declaration was typed in a font (Calibri) that was not publicly available till 2007.
As social media warriors from both sides of the divide jumped in the debate, everyone kept quoting Wikipedia to back their assertions about when the font became available.
Therefore, the online go-to encyclopedia has now consequently protected the Calibri Wikipedia page "from editing until July 18, 2017, or until editing disputes have been resolved".