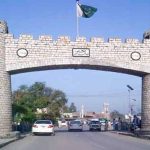 LAHORE: Renowned Indian actor Om Puri on Thursday said he will come to Pakistan if ever threatened by extremist elements in India.
According to details, Puri slammed the rising extremism in India. He said people eat beef across the world and should be permitted in India as well.
The acclaimed Indian actor is visiting Pakistan these days. He said people making fuss over beef in India are limited in number. "I want to ask them if they will fight people eating beef everywhere in the world?" he asked.
He said now that he has spoken against beef ban, he would come to Pakistan if faces any backlash from extremist factions in India.
The Indian actor said people use cows and buffalos for milk and people abandon them on streets when aged. He told that beef is even exported from India to foreign counties.
"If Muslims want to eat beef in India, it shouldn't be a problem", he said.