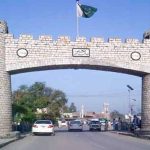 ISLAMABAD: Members of the National Assembly called on Prime Minister Imran Khan in Islamabad on Saturday.
Special Assistant on Information and Broadcasting Dr. Firdous Ashiq Awan was also present on the occasion.
The MNAs included Shunila Ruth, Rukhsana Naveed, Dr. Seemi Bukhari, Rubina Jamil, Fauzia Behram, Javaria Zafar Aheer, Munawara Bibi Baloch, Sobia Kamal, Nusrat Wahid, Ghazala Saifi, Asma Qadeer, Saima Qadir, Nuzhat Pathan, Zille Huma, Shaheen Naz Saifullah and Saira Bano.The Prime Minister appreciated the women members' positive and full participation in the budget session of the National Assembly. The Prime Minister said women are important part of the society and their empowerment in the real sense is top priority of the government.
He said women parliamentarians should play a more proactive role to materialize the government's reform agenda and highlight the problems being faced by the nation, particularly the women and weak segment of the society, at the floor of the National Assembly.
The women members of the National Assembly lauded performance of the Prime Minister and his financial team for presenting a balanced budget in a difficult situation.
They also expressed full confidence in the leadership of the Prime Minister.