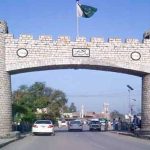 QUETTA: Chief Justice of Pakistan (CJP), Justice Mian Saqib Nisar remarked that killing of Hazara community members in Quetta was tantamount to ethnic cleansing due to which he took suo motu notice of the killings.
Conducting hearing on the notice, two-member bench of the apex court headed by CJP remarked that words fall short to condemn the incidents of Hazara killings.
During the proceedings, the counsel of Hazara community Advocate Iftikhar Ali said that they were facing a personal and financial loss.
Discrimination is carried out with members of the Hazara community as they are not given admission in universities, the counsel added.
He also said that some members of the community had to migrate to Australia.
Advocate Iftikhar Ali further told the court, "Hazaras are being killed for the last 20 years."
To this, the CJP asked IG Balochistan Moazzam Jah Ansari and agencies to submit the measures that can be taken to protect the Hazara community.