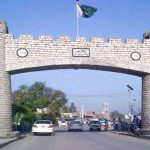 ISLAMABAD: The National Assembly was informed on Tuesday that construction work on Mohmand Dam will begin by April next year.
Responding to a call attention notice in the National Assembly today, Minister of Parliamentary Affairs Ali Muhammad Khan said evaluation of bids tendered by two bidders is underway, which will be finalized by the end of November this year.
Responding to another call attention, Minister of State for Communication Murad Saeed said that work on Hazara Motorway has been expedited for its early completion.
He said work on two phases of Hazara Motorway has been almost finished, while third phase is now being completed at a fast pace.
He said feasibility of Chakdara-Kalam has been prepared and soon this road will also be constructed.