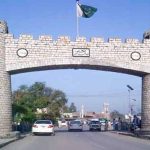 GARHI KHUDA BAKSH: Pakistan Peoples' Party (PPP) Chairman Bilawal Bhutto Zardari on Sunday said that puppet coalition wants to occupy Karachi by making excuses of garbage.
Addressing a public gathering in Garhi Khuda Baksh on Sunday, he said that the Sindh government cannot be overthrown by sending the party leadership to jail.
The PPP chairman said that he has closed all the doors, adding that anyone who wants can quit the caravan of Bhutto and BBB Shaheed.
Bilawal went on to say that they wouldn't compromise 18th amendment and human rights at anby cost.