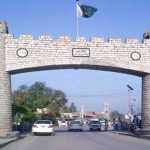 ROSEAU: Pakistan's leg-spinner Yasir Shah has equaled the record of Wasim Akram and Imran Khan by taking 25 Test wickets in one series.
Yasir Shah dismissed 25 West Indian batsmen in the recently held three-match Test series, and was declared man of the series as well.
Prior to that, Wasim Akram had taken 25 Test wickets against New Zealand in 1994, and Imran Khan had achieved this feat in 1977 versus West Indies.
It is worth mentioning here that the leg-spinner needs only one more wicket in his next Test match to equal Waqar Younis' record of 150 Test wickets in 27 matches, which is the second highest ever.
Yasir Shah has claimed 149 Test wickets so far in his career in 26 matches. Let it be known that the record of fastest bowler to reach 150 Test wickets belongs to England's Sydney Barnes who made this record in just 24 matches.