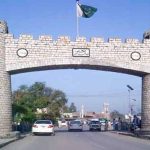 ADEN: Yemen's Houthi rebels pounded an area in the southern province of Taez shortly after the start early Monday of a humanitarian truce declared by the Saudi-led coalition bombing the Iran-backed insurgents.
The rebels shelled residential areas in Jebel Sabr, witnesses said, although in the capital Sanaa and in central Yemen, officials and residents said the ceasefire appeared to hold.
The Saudi-led coalition backing loyalist troops on Saturday announced the five-day truce from midnight on Monday to allow aid deliveries, but also said it reserved the right to respond to "military activity or movement".
Mohammed Ali al-Houthi, the self-described "president of the High Committee of the Revolution", a body formed by Houthi militants, said in comments published by the rebel-controlled Saba news agency that his group had not been consulted by the United Nations.
The group could therefore not give a "negative or positive" answer about the truce, he said.
UN chief Ban Ki-moon made a plea for all sides to "agree to and maintain the humanitarian pause for the sake of all the Yemeni people".
"The growing number of civilian casualties… in the unfolding humanitarian catastrophe make a pause and an eventual extension an imperative," he said in a statement issued late Sunday.
Impoverished Yemen has been rocked by months of fighting between Houthi rebels and troops loyal to exiled President Abd Rabbu Mansour Hadi, supported by the Saudi-led Arab coalition.
Pro-government forces battled retreating rebels on the northern outskirts of Yemen's second city Aden on Sunday, with the coalition pounding the insurgents' positions there right up to 15 minutes before the truce.