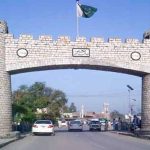 SANAA: Yemen's rebel-controlled interior ministry on Monday announced the "killing" of former president Ali Abdullah Saleh, as a video emerged showing what appeared to be Saleh's corpse.
"The interior ministry announces the end of the crisis of militias and the killing of their leader and a number of his criminal supporters," an anchor said on the rebels official Al-Masirah television, referring to armed supporters of Saleh.
Saleh on Saturday announced the end of his alliance with the Iran-backed Huthi rebels, with whom he has jointly ruled the capital for three years.
The statement came shortly after a video began to circulate on social media showing what appeared to be a dead Saleh, wrapped in a floral-print blanket with a severe head injury.
Saleh had ruled Yemen for three decades until his ouster in 2012 in a popular Arab spring.