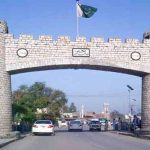 FAISALABAD: Pakistan batsman Younis Khan likely to be banned for three to five matches due to level 3 violation of Pakistan Cricket Board's (PCB) code of conduct after he quit Pakistan Cup halfway through the tournament.
According to details, PCB Chairman Shahryar Khan took notice of Younis Khan's confrontation with the umpire and asked for the detailed report regarding the incident.
Khan had a confrontation with the umpire during a Pakistan Cup game. The match referee had fined him over his actions after which he quit the match midway through the tournament as a sign of protest.
The cricketer did not reply to the notice served by the match referee neither did he appear before the disciplinary committee to explain his conduct.
A source said that PCB Chairman was unhappy at the fact that the KP captain quit the tournament since he is also his adviser on cricket affairs like Misbah-ul-Haq.
"Shaharyar Khan is unlikely to let the matter go as he feels that no matter who the player or how senior he might be, no one can be allowed to challenge the authority of the umpires, referee or board in such a blatant manner," the source said.