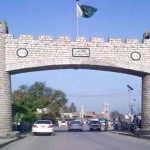 LAHORE: An Anti-Terrorism Court (ATC) in Lahore has awarded 12 death sentences to Imran – Zainab's rape and murder case convict – in the rape and murder cases of three other minor girls.
The ATC judge Sajjad Ahmed while announcing the verdict in the rape and murder cases of five-year old Ayesha, eight-year old Laiba and seven-year old Fatima Noor also imposed fine on Imran.
The convict was fined Rs. 6 million and ordered to pay Rs. 3 million as blood money to the victims' families.
Zainab was raped and murdered in Kasur district of Punjab and her dead body was found in a garbage heap.
The police investigated the case and arrested the culprit identified as Imran.