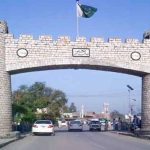 LAHORE: Former president Asif Ali Zardari and Chairman Pakistan People's Party Bilawal Bhutto Zardari on Sunday condoled with former prime minister Nawaz Sharif on the demise of his wife Begum Kulsoom Nawaz.
Former prime ministers Syed Yusuf Raza Gilani, Raja Parvaiz Ashraf, and PPP leaders Sherry Rehman, Qamar Zaman Kaira, Syed Khursheed Shah, Syed Naveed Qamar and Chaudhry Manzoor also accompanied them.
After the condolence meeting with Nawaz Sharif, Asif Ali Zardari and Bilawal Bhutto Zardari will return to Islamabad to attend the joint sitting of both the Houses of parliament, scheduled to be held on Monday in which President Dr Arif Alvi will address parliament to kick off the first Parliamentary year of the newly-elected National Assembly as per the Constitution.
Shahbaz said that the family recognises the gesture by everyone as most precious and, in order to not cause any inconvenience to everyone, the Sharif family had decided that Qul of Kulsoom Nawas, due to be held on Sunday (today), would only be restricted to the close family members.
However, all those who wish to pray for the deceased can hold prayers at the local places of their convenience, he added.