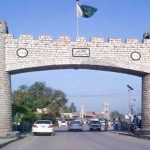 LAHORE: Co-Chairman of Pakistan People's Party (PPP) Asif Ali Zardari has distanced himself from former ambassador to the United States Hussain Haqqani.
In an interview, Zardari said that Haqqani served as Pakistan's envoy to the United States during five-year tenure of PPP. However, he added, he did not want to meet him in person.
Zardari maintained that Haqqani sees himself as an expert over Washington affairs and a lobbyist however, he does not agree with what he says.
The statement has come in after Haqqani was alleged of issuing Pakistani visas to operatives of US covert agencies during the time he served as envoy to Washington.
Former Prime Minister Yousaf Raza Gilani earlier commented on the issue and slammed Haqqani by terming him a worthless man.