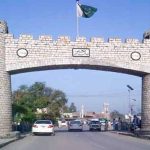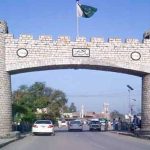 PESHAWAR: Former president and Pakistan People's People's co-chairman Asif Ali Zadari has condemned the terror attack on Agriculture Directorate in Peshawar on Friday and extended condolences to the grieving families.
In a statement issued in this regard, Zardari expressed solidarity with bereaved families of nine victims and prayed for early recovery of those wounded in the attack.
PPP chairman Bilawal Bhutto Zardari said that terrorism is the biggest menace Pakistan is fighting and that it is the need of the time to save the country.
Earlier in the day, Pakistan Tehreek-e-Insaf (PTI) chief Imran Khan commended efficient work of Khyber Pakhtunkhwa (KP) Police that foiled the terror bid.
While expressing grief over the incident, he extended his prayers to the injured victims on twitter.
Khan also hugely commended the Khyber Pakhtunkhwa police force and army personnel for their rapid action against terrorists and concluding a successful operation.