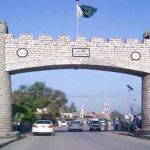 ISLAMABAD: Central leaders of Pakistan Peoples Party (PPP) has said that the FIA has not handed over any questioner to former president Asif Ali Zardari and his sister Faryal Talpur, adding that both the party leaders appeared as witness not accused in fake accounts case.
Addressing a press conference here on Monday, Qamar Zaman Kaira, Chaudhry Manzoor and others said that the media wrongly reported the questioning of the PPP leaders at the FIA headquarters.
Kaira said that the FIA had not handed over any questioner to Asif Zardari as the investigators had not prepared any questioner. The counsel for the PPP leaders, Farooq H Naek, asked for questioner, which would be provided by the FIA later on, he said. He said that Zardari had separated himself from Zardari group of companies after becoming president in 2008. He said that Faryal Talpur was responsible for the operation of the Zardari group. He said that the PPP leaders would respond to all questions of the FIA.
Chaudhry Manzoor while commenting on PML-N leaders statements regarding compulsions of the PPP, said that there is no compulsion of the PPP. He said that these cases were filed by PML-N in 2014-15.
Kaira said that the PPP still wanted a joint candidate of the opposition for the presidential election and would continue talks with other parties.