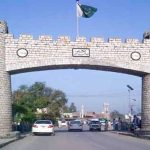 ISLAMABAD: The ousted prime minister Nawaz Sharif's efforts to hold meeting with former president Asif Ali Zardari so far went in vain as the latter has once again refused to meet with the former.
According to sources, Zardari refused to hold meeting with Nawaz Sharif and clarified that meeting with Nawaz Sharif and shaking hands with him were out of question.
He added that Nawaz Sharif usually remembered charter of democracy when his interests were at stake and said that the ousted prime minister was responsible for the current political situation in the country.
It merits mentioning that Nawaz Sharif has been trying to hold meeting with Asif Ali Zardari for the past few months.