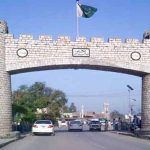 TANDO ALLAHYAR: The Former president and Pakistan People's Party (PPP) co-chairman and Asif Ali Zardari on Tuesday said that that the country is not being handled appropriately by non-serious Prime Minister Imran Khan.
While talking to media, Asif Ali Zardari said that some of the clauses of 18th amendment are weak and the government wants to dissolve the amendment in the guise of these weak clauses.
Zardari criticized ex-prime minister Nawaz Sharif saying that Nawaz Sharif made the accountability law for opposition but has victimized himself.
Ex-president also slammed at Prime Minister Imran Khan and said that I, along with my sister Faryal Talpur have been called for interrogations in the court. He added that Imran Khan is openly taking revenge.
While discussing PM Khan's policies, he said that Pakistan Peoples Party's (PPP) restored the constitution in its original form but Pakistan Tehreek-e-Insaf (PTI) government's policy is just focusing to demolish 100-years old walls of Punjab Governor House.
He remarked that the present government is non-serious and it has no consolidated political approach.
Zardari also mentioned that he was imprisoned previously in Benazir Bhutto murder case. The government should test our strength and we will test their meanness.
He added "We have courage and patience. Does Imran Khan have the courage to bear imprisonment?