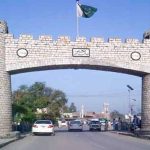 SANGHAR: Former President Asif Ali Zardari has taken a hard hit at the government by calling out the ruling party and declaring the officials 'fools' who know how to make steel but lack the vision to rule.
While addressing to the Pakistan Peoples Party (PPP) workers in Sanghar district, he complained that the Prime Minister Nawaz Sharif took his party for granted, adding that the Pakistan Muslim League-Nawaz (PML-N) government should show tolerance if it is facing conspiracies. "We have supported you (Nawaz Sharif) before and will support again," he stated.
He prayed for the completion of five years of the assemblies and suggested PM Nawaz to step down if there is any trouble regarding the Panama case. The PPP Co-chairman said his party was looking forward for the Joint Investigation Team (JIT) report, which is due on July 10.
Zardari also pointed out Pakistan Tehreek-e-Insaf (PTI) by telling there is a difference between playing cricket and leading the nation. On a question, he said ex-President General (retd) Pervehad escaped accountability and was seen in 'interesting' photos from Dubai. "He felt back pain during 'jail' talks," he added.
Moreover, he claimed the National Accountability Bureau (NAB) to have biased intentions. Opposition Leader Khurshid Shah was alongside him in the Sindh district, and he also addressed the gathering.