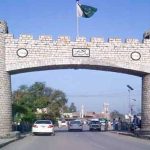 NEW DELHI: Bollywood actress Zareen Khan was nearly molested by strangers at a promotional event of her movie Aksar 2 in Delhi.
According to media reports, Zareen decided to finish her last interacting session and leave but when she was departing, there was hardly any security.
The actress was then surrounded by a crowd of 40-50 people, trying to click pictures and forced their cameras in her face. She was almost got molested.
Even getting disturbed due to the situation, Zareen managed to fulfill her commitments and flied back to Mumbai late night.
Erotic thriller Aksar 2, director Ananth Narayan Mahadevan, starred Zareen Khan alongside two television actors Gautam Rode and Abhinav Shukla.