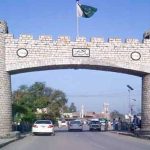 LAHORE: Chief Justice of Pakistan (CJP), Justice Mian Saqib Nisar on Firday while hearing a case regarding the eligibility and appointment of Zulfi Bukhari as the prime minister's special assistant on overseas Pakistanis and human resource development remarked that government will run as per national interests and not on the basis of friendship.
Chief Justice of Pakistan Mian Saqib Nisar presided over the hearing in the top court's Lahore registry.
"Appointing individuals on significant posts is an imperative national duty," remarked the judge.
The CJP while expressing resentment over the bahviour of Bukhari maintained, "Leave your anger at home. You will be the friend of someone else but not of Supreme Court."
Bukhari's counsel Aitzaz Ahsan told court that appointing a special adviser is the right of the prime minister.
"The premier do not has unbridled powers. Nepotism should not be seen in appointments on higher posts," responded the Chief Justice.
Aitzaz Ahsan clarified that Bukhari has not been provided any constitutional post but appointed as per the rules of business.
"My client is not a member of cabinet. His dual nationality will help in dealing the affairs of overseas Pakistanis," he argued.
"This case is of paramount nature. The prime minister should refrain running the affairs of state as per his own will. The court will decide whether the matters are being run as per constitution or not," CJP asserted.
The hearing of the case was adjourned until December 5.