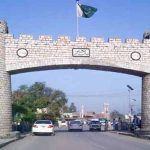 The assistant controller examination of University of Engineering, Mardan has been suspended over his alleged involvement in the May 9 violent incidents. The Mardan UET...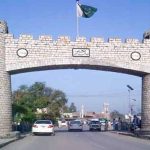 The Peshawar High Court (PHC) Wednesday annulled the 3-MPOs (Maintenance of Public Order) imposed by the deputy commissioners across the province. The court had reserved...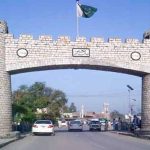 RAWALPINDI: PTI leader and former federal minister Ali Muhammad Khan was rearrested after his release from Adiala Jail on Tuesday. The jail authorities released the...
China on Tuesday expelled a Canadian diplomat in Shanghai in a tit-for-tat after Ottawa told a Toronto-based Chinese diplomat to leave the country, escalating...
LONDON: King Charles III was crowned on Saturday in Britain's biggest ceremonial event for seven decades, a sumptuous display of pageantry dating back 1,000...
LONDON: Prime Minister Muhammad Shehbaz Sharif interacted with King Charles III and Prime Minister of Britain Rishi Sunak on the sidelines of the meeting...