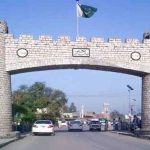 RAWALPINDI: At least two terrorists were killed in clashes with the security forces in North Waziristan district on Friday. According to ISPR, the fire exchange...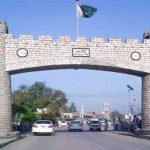 ISLAMABAD: Former MNA Jawad Hussain, who was associated with the Pakistan Tehreek-e-Insaf (PTI), has joined the Pakistan Peoples Party (PPP). Addressing a press conference here...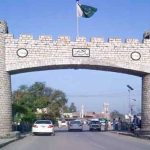 RAWALPINDI: Funeral prayer of Sepoy Saqib Ur Rehman, (age 25 years), resident of District Mardan, who embraced Shahadat on 31 May 2023 while fighting...
China on Tuesday expelled a Canadian diplomat in Shanghai in a tit-for-tat after Ottawa told a Toronto-based Chinese diplomat to leave the country, escalating...
LONDON: King Charles III was crowned on Saturday in Britain's biggest ceremonial event for seven decades, a sumptuous display of pageantry dating back 1,000...
LONDON: Prime Minister Muhammad Shehbaz Sharif interacted with King Charles III and Prime Minister of Britain Rishi Sunak on the sidelines of the meeting...