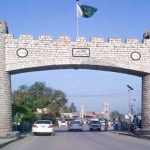 PESHAWAR: The Bus Rapid Transit (BRT) restored its service on Saturday after a month-long hiatus owing to the frequent fire incidents in the buses,...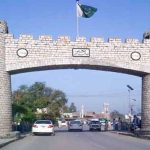 The government of Khyber Pakhtunkhwa has planned to introduce the first-ever Kalash Marriage Act for the overall protection of the Kalash tribe's customs and...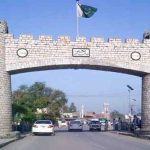 CHARSADDA: Police have arrested 8 suspects in the rape-cum-murder case of two-and-a-half-year-old girl Zainab who was found dead on Wednesday, a day after she...
Air pollution killed 476,000 newborn babies in 2019, with the biggest hotspots in India and...
World Teachers' Day 2020 is being observed throughout the Pakistan and the world on Monday. The...
UN Secretary-General Antonio Guterres has called for further debt relief for poor and middle-income countries...
Foreign Minister Shah Mahmood Qureshi has urged the United Nations General Assembly to declare an...
Foreign Minister Shah Mahmood Qureshi assured Pakistan's complete support to the Afghan peace process. Addressing a...
Khyber Pakhtunkhwa won the National T20 Cup Final 2020 after registering a 10-run win over Southern Punjab in the final in Rawalpindi on Sunday....
Najeeb Tarakai, Afghanistan's talented batsman succumbed to his injuries following a car accident few days ago, the Afghanistan Cricket Board confirmed. Najeeb Tarakai was aggressive...
WELLINGTON: The cricket authorities in New Zealand on Tuesday released details of Pakistan's tour during which the green shirts will play three T20Is and...