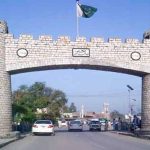 Eleven labourers from the Hazara community were killed after unidentified men opened fire at a coal mine in Balochistan's Mach, the police said on Sunday. According to the Levies force, the incident took place late Saturday night near Bolan. "The men were first kidnapped from the mine and then taken to a deserted location where the attackers shot them," the spokesperson said.
Bolan Deputy Commissioner Murad Kasi said the bodies and injured people have been moved to Mach's district hospital where doctors have declared them to be in critical condition.
Following the attack, personnel of the Levies force, Rangers and police reached the site and started collecting evidence. The area had been cordoned off for investigations. Kasi revealed that the labourers lived in Hazara Town. The Tehreek-e-Jafaria has condemned the attack calling it a conspiracy by anti-Islamists.
Prime Minister Imran Khan took to Twitter and condemned the attack as well, promising that the families of victims and those injured will not be abandoned by the government.
To protest against the attack, residents of Hazara Town blocked the Northern Bypass and burnt tyres there. The protesters organised a sit-in on the road leading from Mach to Quetta with the bodies. They said they won't move unless justice is served.
The participants have now decided that the dead will be buried in the Hazara Town Cemetery at 1pm on Monday. The sit-in on the Western bypass will continue and another protest will be staged in front of the Press Club Quetta. This was decided by a meeting of the political and religious leaders of the Hazara community and the miners' family members.