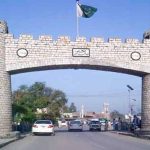 SWABI: Khyber Pakhtunkhwa police arrested One hundred and twenty suspects in different areas of district Swabi on Wednesday.
Arms, ammunition and drugs were also recovered from them.
Meanwhile, a kidnapper was arrested form Peshawar who abducted four persons during the last several years and took a ransom of over eleven million rupees from their families.