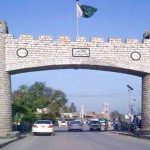 KABUL: At least 124 people have been killed in different part of Afghanistan during last 15 days due to the freezing weather.
According to BBC, a spokesman for the State Ministry for Disaster Management has confirmed that about 70,000 livestock had also perished in the coldest winter in a decade.
Acting Minister of Disaster Management Mullah Mohammad Abbas Akhund said that that many parts of the country were now completely cut off by snow, adding that military helicopters had been sent for rescue, but they couldn't land in the most mountainous regions.
"Most of the people who lost their lives to the cold were shepherds or people living in rural areas. They didn't have access to healthcare," the Minister told the BBC. Winters are always harsh in Afghanistan but this is the worst weather in a decade.