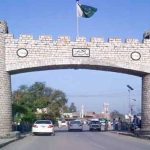 ISLAMABAD: Federal Insurance Ombudsman (FIO) Muhammad Raeesuddin Paracha called on President Dr. Arif Alvi in Islamabad on Wednesday.
Talking to him, the President said that Federal Insurance Ombudsman is playing an important role in dispensing justice to the people.
The President said performance of the institution can be further enhanced through use of information technology.