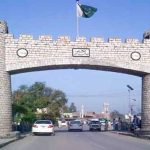 DARRA ADAM KHEL: Around 14 workers were kidnapped on Sunday night from Hafiz-ur-Rehman coal mine in Darra Adam Khel, authorities confirmed.
According to authorities, two of the colliers managed to escape during the darkness of the night.
According to the two colliers who managed to return, the kidnappers have taken their colleagues to the mountains in Darra Adam Khel and Khyber.
The kidnapees hail from Shangla and Darra Adam Khel.
In this regard, the chief minister of Khyber Pakhtunkhwa, Mehmood Khan, has taken notice of the incident and advised for a successful recovery of the colliers and arrest of their kidnappers.