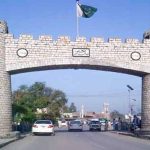 DAMASCUS: At least 23 fighters of Islamic State militant group have been killed in latest air strikes in northern Syria, the Ankara based Haberturk reported on Monday.
According to reports, the air assault of US- led coalition was also assisted by cross-border artillery fire from Turkey. Overall 33 targets were hit during these strikes.
The targeted militants were thought to have been preparing for a major terrorist attack on Turkey.
Meanwhile, hundreds of residents have fled Fallujah city of Iraq, as state forces have intensified their fight against Islamic State to retake the city.