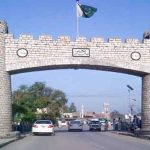 QUETTA: At least 82 militants surrendered and handed over their weapons to the authorities in a ceremony held at CM House in Quetta on Monday.
The militants belonging to Mashkai and other areas laid down their weapons before Balochistan Chief Minister Sanaullah Zehri and the law enforcement officials.
Spokesperson for the government of Balochistan, Anwar-ul-Haq told media that more than 800 militants belonging to various banned organizations have surrendered under the programme to ensure peace in Balochistan.
The militants claimed that they were misled by certain elements to partake in subversive activities.
Chief Minister Sanaullah Zehri while welcoming the surrender said the land of Balochistan has always forgiven its children.